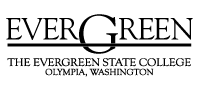 Hot Topics:
Terrorist Attacks on the U.S.
September 11, 2001

Daniel J. Evans Library, Government Documents/Maps
Mailstop L-2300, Olympia, Washington, 98505 phone: (360) 867-6251, fax: (360) 866-6790

Website created by: Carlos A. Diaz
The events of September 11, 2001, demanded a need for immediate public information. Federal and State government agencies worked furiously to make information pertaining to the terrorist attacks available as soon as possible. The Internet played an important role by providing data about the attacks as they happened.
Some of the after effects of the attacks included the removal of once public information from government websites in the name of homeland security and the beginning of a war against terrorism.
Below you will find links pertaining to the attacks as they happened in the days immediately after the event. We hope these resources are helpful for reconstructing the circumstances that led to the attack.



Banners created by the Office of National Drug Control Policy
Counter added: September 17, 2001